Moving is stressful, regardless of whether you're just moving to a nearby city or on the other side of Australia. Creating a practical and manageable game plan is the only thing that can make the moving process even easier.
When moving to another house, don't forget to store your cardboard boxes properly before or after moving and pack everything as securely and safely as possible. These tips should tick a few boxes on your comprehensive moving checklist.
What are the other tips you need to know? Continue reading to see a compiled list of the major tasks you'll need to do before and on the big moving day — all in the form of a detailed timeline and checklist!
Moving Checklist: The Timeline Leading To Moving Day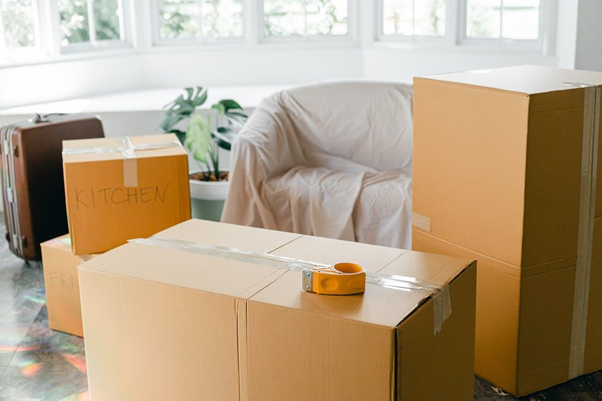 To make moving as smooth as possible, you'll need to have a to-do list that includes all the details of what needs to be done and the right time to do various tasks to minimize stress! Here is a timeline you can follow before the scheduled moving day!
Two Months Before
Checking and assessing your new place while empty is a helpful step before you move in. Seeing the house as a blank canvas can help you plan where to place your furniture and belongings. Bring a tape measure to plan everything accurately while you're at it.
Make a Plan and Moving Binder
It is easier to plan everything. It helps you be organized and see your progress. Create a moving binder or folder to put all your moving-related documentation in – like receipts, estimates, research, important signed documents, personal documents, inventory, and more. Doing so also helps you keep track of your expenses.
Book A Moving Company and Make Travel Arrangements
You can book a moving company in Australia if you prefer to hire a professional. Familiarize yourself with your options and allot a budget. While you're at it, make travel arrangements as well. You can rent a car if you don't have one or book a pet transport if needed.
Go through your stuff and decide what items you want to keep and which ones you're getting rid of. Also, check if there is any item that needs special packing.
One Month Before
Start packing the things and belongings you don't often use, like a waffle iron or a croquet set — note items of special value that might need additional insurance from the moving company.
Label and Create an Inventory
Label each box with its contents and include the room it is destined for. It helps you make and keep an inventory of your belongings. For all the items you'll need most and instantly, label them as 'essentials'.
Talk to your employer and set time off work. Depending on the scale of your move, you might need a day or two to move and settle in your new house.
Notify necessary parties of your move; brokerage firms, tax office, banks, electoral commission, and any other vital contacts.
Two Weeks Before
Check-in With Your Movers
Contact the moving company to confirm everything is settled, including the schedule, payment, and other requirements.
Clean your old home. Just because you're moving away does not mean you should leave your old place dirty. Cleaning also means that you're doing the next tenant a huge favour.
Take Care of Last-Minute Items
Make sure that you do all your last-minute errands. Return any borrowed item from your neighbour and friends, return books to the library, pick up all clothes from the dry cleaners, pay any penalties, and cancel all services.
Moving is the start of your new life. It also means leaving behind people. Make sure that you keep your family, friends, and neighbours updated. Notify them of your move and give them a proper goodbye.
One Week Before
Set up The Needed Services at the New House
Ensure that you schedule appointments with your new home service providers and utilities ahead of time, including electric, water, gas, internet, cable, and more. Do the research and prepare a list of contractors.
Assemble an 'essential kit' containing your basic needs for moving day, like prescription medicines, phone chargers, bottles of water, and more. Also, pack a bag for each family member containing clothes and toiletries.
A Few Days Before
Reconfirm the arrival time of the moving company and other specifics. Make sure that you have written directions to your new house.
Check that everything is packed and ready for moving day. Check that all jars and lids are closed properly, pack plates vertically, use the food in your fridge, and drain oil and petrol from equipment and tools.
Moving Checklist: Moving Day
Moving to an entirely new house and neighbourhood brings too much stress and challenges in Australia. To lighten your load a bit, whether you enlist the help of professional movers or decide to handle moving on your own, here is a moving day checklist you can use:
Before Leaving Your Old House
Give the movers a detailed tour of your old house. Ensure that the moving truck has adequate access. Also, verify the destination and give them your contact details.
Ensure that the high priority boxes are easy enough to reach and access. They should be marked so that the movers know they will be loaded last and the first ones off the truck.
Mark off the things in your inventory as they are loaded on the truck.
Pack and bring the essentials with you.
When You Arrive At Your New Home
Explain to the movers where you want your belongings and furniture placed. Provide a furniture floor plan.
Check that all utilities are connected.
Check if there are items that the house's previous occupants might have left behind. Make sure that there are no toxic or poisonous substances in the place.
Leave the fridge upright for about 3 hours before turning it on.
Assembling the beds, unpacking the kitchen, fixing the bathroom, and other vital areas should be your priority.
Start enjoying your new life.
Conclusion
A solid and detailed moving checklist can help make the move much more manageable. It is always ideal to start months in advance so you'll have enough time to get everything in order rather than procrastinating and rushing everything in the final days.
Also, you don't have to do everything by yourself. If you have enough budget, there are plenty of moving companies in Australia that can help you!