Moving can be an exciting but stressful time, with several chores that must be effectively managed. Choosing whether to work with a reputable moving company is a crucial choice to make when organizing a relocation.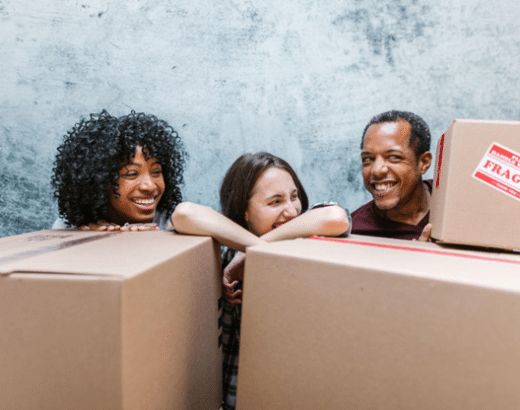 This option frequently weighs the price vs the ease of hiring professionals to execute the task. Professional movers provide a variety of services, including managing delicate or large objects in addition to packing and moving possessions.
They can aid in lowering the anxiety and lengthy commitment associated with moving, enabling people to concentrate on other elements like setting up amenities and acclimating to their new surroundings. The choice to use these services ultimately comes down to the individual's relocation requirements, finances, and schedule.
Planning ahead is crucial during peak times like spring and summer when moving firms may rapidly get booked up. To ensure a seamless and successful move to a new home or workplace, it is essential to weigh the benefits and drawbacks of working with a GTA moving company to get you and your family set up in your new space.
Moving Companies: Advantages and Drawbacks
Advantages
Decreases stress: The burden of relocating may be greatly reduced by hiring a moving company since they handle various tasks including packing, loading, transporting, and unloading of possessions.
Expertise: Experienced movers have a great deal of knowledge managing a variety of objects, including priceless and fragile valuables. This knowledge makes sure that items are transported without being damaged and packaged safely.
Safety: By using experienced movers, the relocation will be more secure overall. They can load and unload big objects securely because they have the tools and skills needed, which lowers the likelihood of accidents.
Time-saving: By hiring a moving company, people may save a lot of time and concentrate on other crucial moving-related duties like switching utilities and establishing their new home.
Drawbacks
Costlier than DIY: Hiring a complete moving company has a number of disadvantages, including the possible high cost, which might not be suited for people on a limited budget. The distance, the scope of the relocation, and any additional services are some of the variables that affect the final cost.
Limited control: When hiring a moving company, people could feel as though they have less control over some parts of the relocation. For instance, they might not be able to influence the selection of packing supplies or the timing of the relocation dates.
There is always a chance of running across a fake firm, despite the fact that the majority of moving companies are legitimate and trustworthy. It's crucial to do extensive research and pick a business with good ratings and the appropriate credentials.
Before making a choice, it is important to weigh the advantages and disadvantages of hiring a moving company. Assessing variables like anxiety, knowledge, safety, and price can assist people in choosing the best solution for their particular need.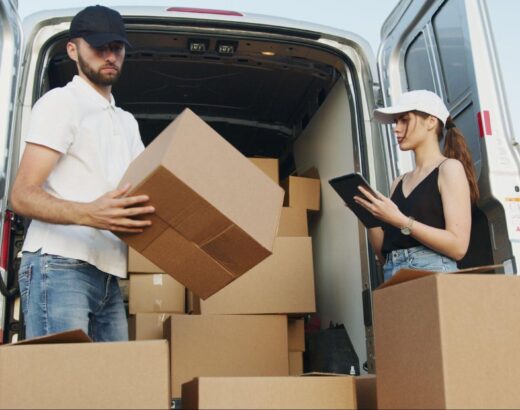 Budget and Cost-Effectiveness Factors
Potential Savings from Do-It-Yourself Projects
People frequently compare the advantages and disadvantages of hiring a moving firm vs managing the move themselves when considering a relocation. As they often include renting a truck and managing all parts of the move, especially packing, loading, and unloading,
DIY moves may be cost-effective. This can be helpful for people on a low budget because it removes the need to hire professional movers and limits costs to the rental vehicle and related costs, such as petrol.
However, it is crucial to take into account the unanticipated expenditures of DIY projects, such as:
Time and effort needed to load, transport, and unload possessions
The requirement to acquire packaging supplies and equipment
Possibility of property damage as a result of inappropriate handling
The necessity of enlisting relatives or friends to assist with the relocation
Costs and Their Influences
The overall cost of hiring movers might vary depending on a number of factors. These consist of:
The distance associated with the move: Local movers (those who move within 100 miles) normally cost between $800 and $2,500, however long-distance relocation might be more expensive owing to additional labor and transportation costs.
The size of what you have to move: The total cost may vary depending on the number of items being moved and the measurement of the vehicle needed. Larger relocation will cost more since they require larger vehicles and more workers.
Additional services: Some movers provide extra services including packing, furniture assembly (https://www.cpsc.gov/s3fs-public/04.12.2016%20Guide%20to%20US%20Furniture%20Requirements.pdf) and disassembly, and storage options. When creating a budget, it is important to account for these extra-cost services.
Period of the year: Moving during times of high demand (summer months, evenings and weekends and the start/end of each month) might raise the expense of hiring movers. Saving money by scheduling your relocation for off-peak hours.
Insurance costs: When contrasting moving firms, it's important to take insurance costs into account. The entire cost may change depending on the degree of coverage offered.
The value of hiring a moving business mostly relies on a person's budget and unique demands.
Although they may result in financial savings, DIY transfers take more time and work.
Comparison of local and long-distance moves
Local movements often span less than 100 miles of travel within the same state. These relocations sometimes involve less infrastructure and may be finished in a day or a few hours.
The price for amenities and the movers' accessibility are crucial considerations when selecting a moving business for a local transfer. On the other side, long-distance movements entail interstate or cross-country relocations, traverse distances greater than 100 miles, or cross state boundaries.
As they frequently include lengthier travel periods and the requirement for specialized services like packing, unloading, and storage, these transfers call for additional preparation and organization. For long-distance relocation, when there is a higher risk of property damage or loss, it is extremely important to work with a reputable and professional moving company.
Comparison between full-service and self-service moves
Moving services such as packing, unpacking, loading, shipping, and assembly as well as disassembly of furniture are all included in full-service moves, which provide a holistic answer to the moving process.
Additionally, full-service movers offer all the tools and supplies required for a seamless move. These services are appropriate for people who want to move without becoming involved and are prepared to spend more money for convenience.