Wallpaper in general is a trend that can never get old enough. So, 2021 is no exception. Customers seemingly have an overwhelming appetite to consume wallpapers. So, the reasons may be many. Wallpapers are affordable. Moreover, they are the easiest means to obtain a unique pattern on the walls and beautify them. Getting artist painters to paint patterns or designs on the walls might be very difficult. The big thing is there are wallpapers for everyone. So, whatever your taste is, you must find something suitable for you. Therefore, you can come across traditional floral designs to trompe l'oeil, to plain geometric or tropical patterns. You can even go for animal or architectural motifs as well! So, as you can imagine, bathroom wallpaper is never an out-of-trend choice either.
There is a big question that customers often have. So, is it safe to use bathroom wallpaper? Now, there might be a few considerations one has to take into account but the general answer is yes. You need not worry much about putting up your bathroom wallpaper. Bathroom wallpapers might be the best ones! In a space as compact and small as your loo, you can just go wild with designs and colors and nobody would bother you at all. However, you have to remember that you should use your bathroom wallpaper preferably with a caveat. Unless your bathroom is extremely humid, you need not think twice about getting bathroom wallpaper. It does not matter whether it is a full bathroom, powder bath, or even a rental bathroom. So, what is important to know is how humid your bathroom is.
How to know how humid your bathroom is?
So, before you put up bathroom wallpaper, the single most important task is to know the level of humidity in your bathroom. Therefore, to understand this you can follow a few basic steps-
Firstly, check if your bathroom has a regularly-functioning shower. Next, you should check if the window does not work properly and there is improper ventilation. The size of the bathroom also matters. Check if you have a small bathroom, within an area of 40 feet. Finally, see whether there is moisture on the walls after you take a shower. Now, if the answer to most of these questions is a yes, you have a very humid bathroom. So, you are unlucky and have to be very cautious in using bathroom wallpaper. There are chances that it may peel off.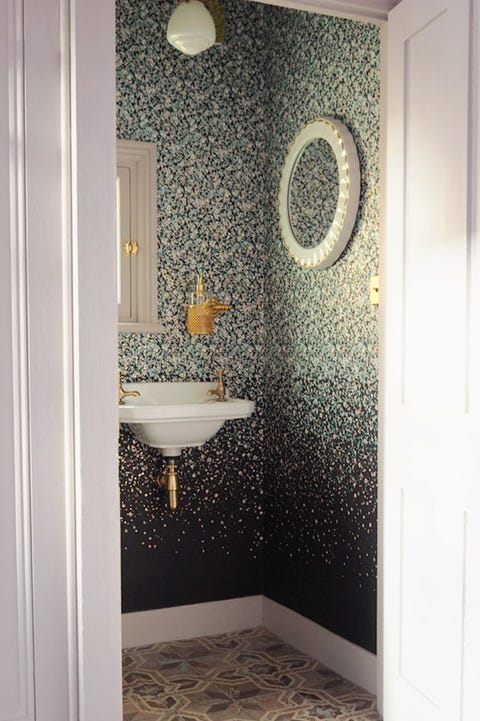 Bathroom wallpaper waterproof
So, this is your bathroom and not your bedroom. Therefore, your bathroom wallpaper options are very few compared to what you can choose for other rooms. This is primarily because you need to be sure of the fact that your bathroom wallpaper is waterproof. It is very important as otherwise the wallpaper may simply stick out and peel off. Things can go even worse if your bathroom is very humid. So, before you invest, make sure you are going for the right thing.
Vinyl Bathroom wallpaper
The best bathroom wallpaper you can ask for is the vinyl bathroom wallpaper. This is because the vinyl makes these wallpapers heavily resistant to moisture. So, they can survive water splashes that may happen during a shower or a wash. Vinyl wallpapers are also naturally spill-proof. So, wherever you use a lot of liquids and emulsions, you must use vinyl wallpaper.
Can you make your bathroom wallpaper waterproof?
Yes, you can make your bathroom wallpaper waterproof. So, to do this, you need to put up your bathroom wallpaper first. Then, put on a layer of a varnish based on water, an emulsion glaze, or a primer on the wallpaper. However, you have to keep in mind certain temperature limitations for doing this process. So, you must do this between a temperature of 70 degrees with very less or no humidity. So, the rainy season would be the last time when you must make your bathroom wallpaper waterproof.
Can you put your bathroom wallpaper anywhere in the bathroom?
As long as the bathroom wallpaper is waterproof, you can literally place the wallpaper anywhere. However, you can think of putting it on one wall only. This would give the entire bathroom a sort of gradient. But, you can place your waterproof bathroom wallpaper even under the shower, in a hot bath or steam room, or behind a bath. It is absolutely okay to do this because such wallpapers use modern adhesive combinations. So, these glue-like substances help to make a waterproof membrane. Therefore, this membrane protects the wallpaper from direct contact with water or moisture.
Bathroom wallpaper Washable
So, this is practically your waterproof bathroom wallpaper. It literally means that you can wash your wallpaper. Now, you are not going to wash in the literal sense. So, what it means is that your bathroom wallpaper can tolerate splashes of water now and then. It should be fine to install such wallpaper if you can ventilate your bathroom properly. Now you also have to keep in mind that every washable bathroom wallpaper is not of the same quality. Those with poorer qualities can peel off. So, it is better if you avoid putting wallpaper on the side of a shower or a washbasin. This is because waterproof bathroom wallpaper can tolerate a splash but regular water drainage might be problematic.
How is this bathroom wallpaper different from a regular one?
Yes, so the question that has to arise is how is this bathroom wallpaper special. Now the regular wallpapers that you can have for your drawing or dining room are wipeable. So, this means if there is some stain on the wall, you wipe it off with a cloth or sponge. They cannot tolerate water splashes, even occasionally. So, you cannot use these in the bathroom where there is water everywhere. Therefore, these wallpapers are not washable or waterproof.
Bathroom wallpaper ideas
You can get a wide variety of designs for your bathroom wallpaper both offline or online. However, your local store might not have a collection as good as Amazon's. However, before you sit to select the design of your bathroom wallpaper, there is one thing that you must remember. At first, imagine the vibe that you want your bathroom to give off, and then act accordingly. So next, think about the furniture and the sanitary fittings you want to place inside your bathroom. The size of your bathroom and the alignment of your fittings will also be important in choosing the design for your bathroom wallpaper. So, when you make an idea of the entire bathroom decor, you must make sure that the wallpaper fits in really well. It must not be too loud or too out of place.
Therefore, what you need to assure is that if you are using bathroom wallpaper, it must be of some use. It must help in increasing the beauty of your bathroom. It is also important to settle on which wall you want to put up the bathroom wallpaper. The size and space of the wall are important for the design you are going to select. Do not choose the wall which has a lot of shelves, or a window, or too many fittings. So you see, the bathroom, for many of us, is a place of relaxation after a tiring day. Putting up the perfect wallpaper which blends with the other walls can add to the feel-good vibe and pace of the room.
Avoid putting up wallpapers on all of the walls. This is because such a set-up can make your bathroom look loud or congested or both. You can be bold with your bathroom but it's best not to.
Bathroom wallpaper design
So, now that you have set the idea and vibe of your bathroom, sit for selecting the perfect design for your bathroom wallpaper. More and more designs are available in the market these days. So, you can go for an elaborate and colorful floral bathroom wallpaper if you want to give your bathroom a luxurious and ornate look. However, it is better that you select simple geometric shapes if you want a minimal bathroom. Now, most modern bathrooms are very minimal, having the bare minimum appliances or fittings. You can also have rich patterns which go well for big bathrooms. However, if you have small bathrooms, which is the case for most of us, do not choose something very elaborate. So, in this case, the best idea is to choose a bathroom wallpaper with ordinary designs. These may include bubbles or cartoon plants, animals, and so on and so forth.
In this way, your bathroom would not look totally alien to the overall vibe of your home.
Bathroom wallpaper fish design
Now. fish is a design that can go really well with every kind of bathroom wallpaper. You might have a big bathroom with elaborate stuff like a bathtub and dresser. So, in this case, you might choose wallpaper with big fish, which might be one or two but very elaborate and intricate in design. Therefore, try keeping an overall white tone and place the wallpaper on one of the walls. Or, you may even go for two walls but not on all of the walls. This would give your bathroom a nice gradient and the fish will stand out. You can place your fish in water wallpaper over a tub. Moreover, if there is enough light, you can style the bathroom wallpaper with a mirror. If you can place it at the right place, your bathroom may look bigger in size with a nice overall gradient.
Now, if you have a smaller bathroom, go for a small fish spread all over the wallpaper. This would not make the fish stand out. Therefore, the bathroom wallpaper would not look abrupt or loud. In this case, you can put up the bathroom wallpaper on all the walls. So, there will be uniformity. You can select cartoon fish as well- both small and big. Cartoon fish with planktons and bubbles are a very popular kind of bathroom wallpaper design. It is probably one of the easiest things you can do for your small bathrooms in apartments.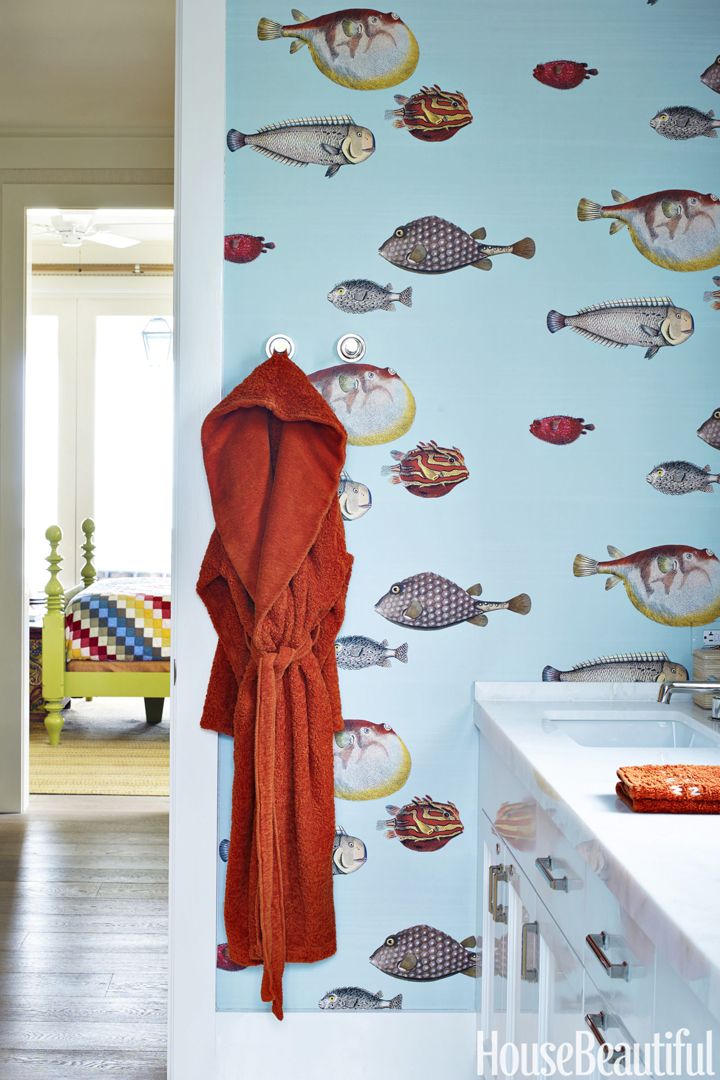 Bathroom wallpaper tiles
You can place your bathroom wallpaper not just on the walls but also on your tiles. However, that would not be a great idea since tiles are not a plane surface. Instead, what you can do is get a bathroom wallpaper that looks like tiles. It is not difficult to find various bathroom wallpaper designs that come in square or rectangular patterns. So, you can have a bathroom wallpaper that looks like bricks or small boxes that replicate tiles when you see it from a distance. So, in this way, the process will be much more cost-effective too.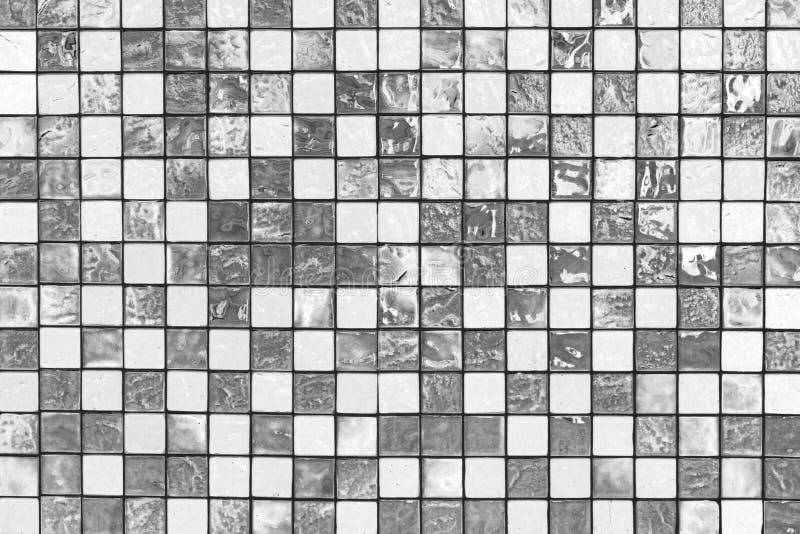 Bathroom wallpaper price
Bathroom wallpaper may come in a wide range of prices. So, as you can guess it depends on whether you are using a branded one or a non-branded local bathroom wallpaper. Moreover, prices vary over brands too. While sometimes the brand itself might be costly, at other times, your wallpaper may be costlier depending on the quality. So, there is no fixed price. The price of bathroom wallpaper also depends on your requirements- the design and specifications that you are looking for. Vinyl wallpapers start around Rs.35 per square foot. However, you can find rolls on Amazon or Flipkart at lesser rates. But there is a problem with buying pre-measured rolls. So, your size dimensions might not match with the rolls. So, it is always better if you measure and then get it as per your requirements.
Bathroom wallpaper FAQs
Is wallpaper in a bathroom a bad idea?
No, it is not at all a bad idea. However, if your bathroom is very humid or has a lot of moisture then there can be some problems. Your bathroom wallpaper may slightly peel off in that case. Besides that, bathroom wallpaper is really popular.
Will peel and stick wallpaper hold up in a bathroom?
Yes, it can unless your bathroom is madly humid. But make sure that you use a caveat.
How long does wallpaper last in a bathroom?
So, it depends a lot on the quality of the wallpaper that you are using. If you are using something of good quality and a vinyl bathroom wallpaper, it should last for at least 15 years. However, you need to take proper care of it. It might last even longer than that.