Tridel is extending the shores of luxury living on the lake with its latest waterfront development, Lakeview Village. Located at Lakeshore and Dixie, the Lakeview Village is all set to become a premier waterfront community in Mississauga and reimagine former industrial lands into a vibrant colorful destination.
Tridel Lakeview village condos represent a dynamic waterfront village that connects modern urban living to the land and the lake. It represents the revival of our waterfront and enhances the urban living experience by the lake. The life of people who choose Lakeview Village is energized by recreation, culinary sophistication, and active spaces. The fun and lively community have a soul, with a thousand moments just a step away from your doorway.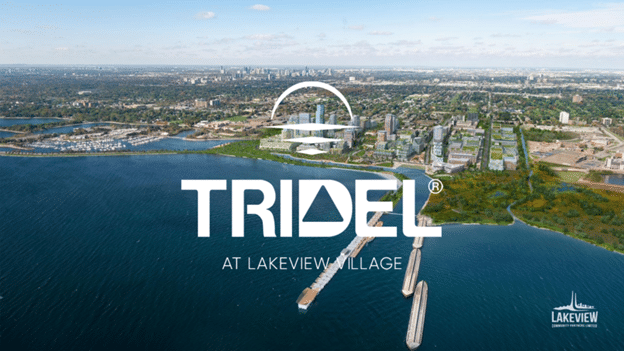 Over 45 acres of green space, with access to 450+ acres of nearby parkland and a 64-acre conservation area
A 20+acre Innovation District: employment, research and technology development
Built to world-leading standards for sustainable living for a healthier human experience
Walkable and cycle-friendly design
Artistic expression and cultural experiences: festivals, live music, theatre
A revitalized and activated pier–the longest on the Canadian Great Lakes
Rooftop patios, breweries, and chef-driven restaurant curation
Places to paddle and play: boats, beaches, bars, and boardwalks
A Dynamic Destination: Lakeview Square
Lakeview Square provides a perfect destination for people to connect and celebrate. Residents from Lakeview and beyond can catch up, rest, shop, and celebrate overlooking the water. The ever-changing Square transforms itself to provide an exciting hangout area in summertime as well as winters.
Canada's Longest Pier on the Great Lakes: Pier and Waterfront
Pier and Waterfront is an important catalyst in reconnecting people with the water. Located as a distinguished landmark on Lake Ontario, Pier and Waterfront serve as an iconic destination to celebrate food and culture to the public and with exciting water-based adventures and activities, it provides all the ways to get out on the water.
20+ Acres Campus for Innovation and Research: Innovation District
The Innovation District is the next-generation employment hub located within walking distance of the waterfront. As a unique work destination, it connects businesses with technology and talent. With the Innovation District, you can work at a place that motivates and stirs. Along with that, you can tour an art walk with colleagues, meet at the pier, and collaborate at the Hub.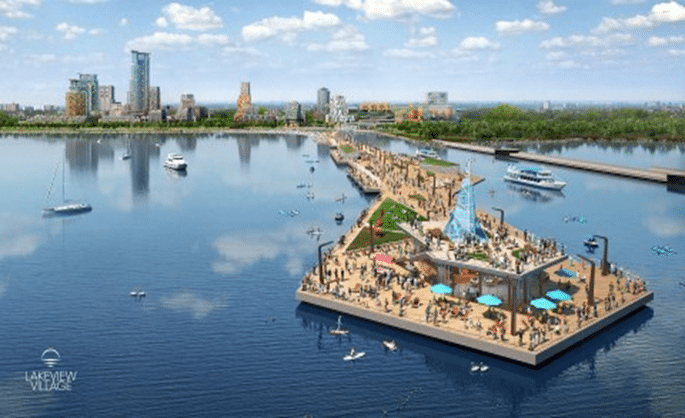 A River of Green: Parks and Outdoor Spaces
The large network of parks and trails, coastal wetlands, and beaches is what represents the spirit of Lakeview Village the best. You can enjoy the things you love the most in the lap of nature, such as taking a stroll through the conservation area, reading a book near the boardwalk, picnicking in the park, and running on the pier.
A Community of Creativity: Arts and Culture
By confluencing creativity, artistic expression, and immersive cultural experiences, the community represents countless perspectives framed by creative exploration. With active studios and open-air exhibitions, it provides a dream destination for artists to live and dream. Lakeview Village also celebrates the spirit of dance and magic of theatres with its rhythm.
The Bottom Line
With Tridel Lakeview Village condos, you are not just getting a luxury living experience but also an opportunity to create a fulfilling lifestyle for yourself. The Lakeview village brings you the best of a waterfront community and people-pleasing environment along with numerous amenities, recreational activities and an appealing atmosphere.