Interior designing is an important art. This is because your home is your personal sanctuary. You are going to live here every day for the rest of your life. So, it is very important that you make your home interesting. At no point in time, you must get bored staying at home. Homes must be comfortable. So, it is something that belongs totally to you. Hence, the way you choose to decorate your home has got a lot to do with your taste and what you love. You may like things that are eclectic, or plain, or whatever you feel like. The bedroom, moreover, is the space which should be the most comfortable. It is the first thing you see in the morning before waking up and the last thing before going to sleep.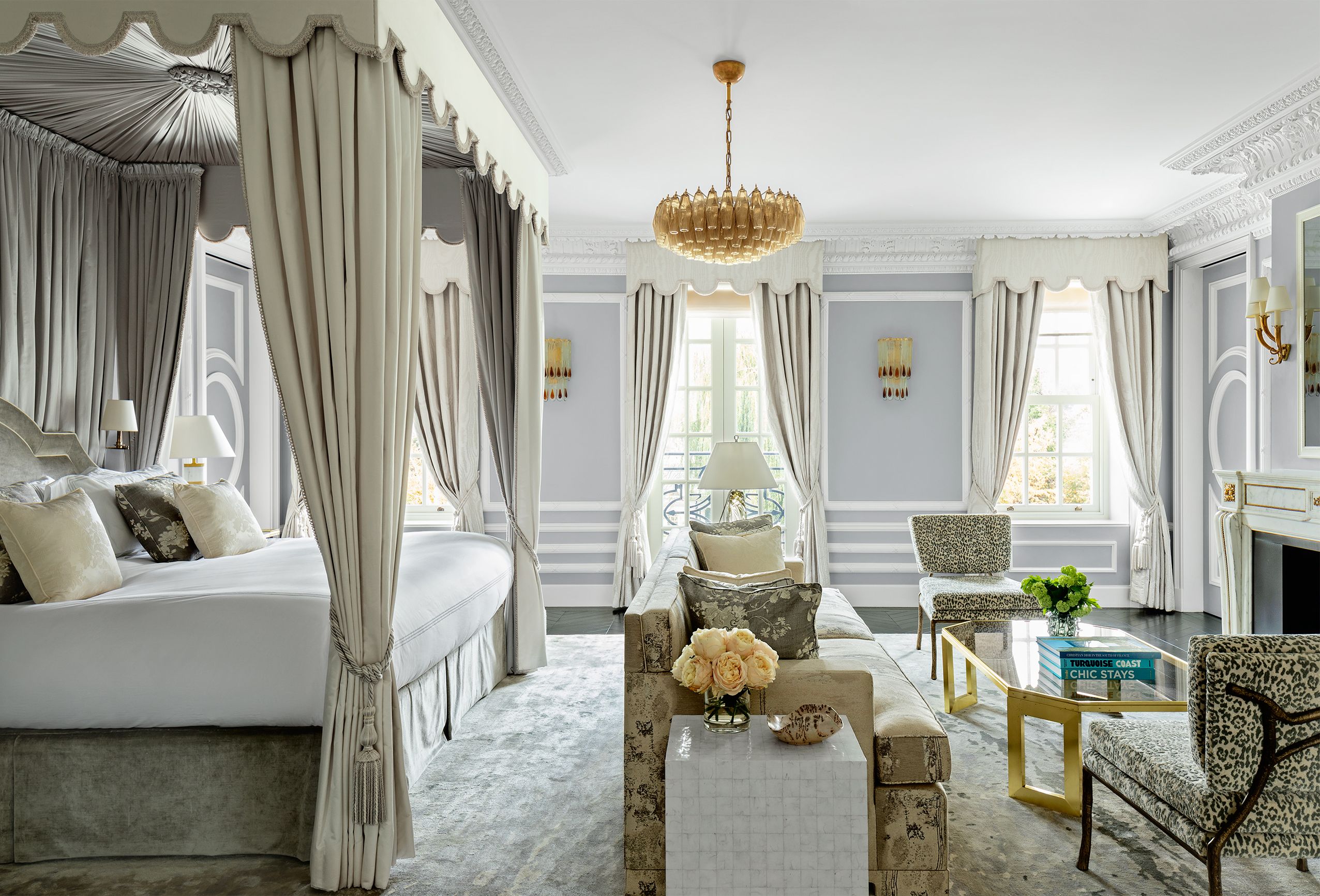 Now, curtains form an important part of any room decor. Therefore, you must give special attention to your bedroom curtains. If you have a huge window, they become more important than ever. However, windows are not the only places where you need bedroom curtains. Your room may have doors, partitions with a study or a bathroom, and so on and so forth. So, what you really need to keep in mind is that there must be parity. Decorating a bedroom is a multi-layered process. First, have an imagination of what you want your space to look like. So after that, choose the wall colors very wisely. Following this, focus on the furniture- whether you will have a minimal or an elaborate structure.
Finally, look for the bedroom curtains that will go best with the entire setup. You can even change bedroom curtains sometimes because you may feel the look of the room has gotten old.
Here are a few tips that will help you to get hold of the best bedroom curtains one can get!
Bedroom Curtains Ideas
However, it is important to note that bedroom curtains must go beyond just the aesthetic appeal. There are a lot of ideas that work behind selecting the correct curtain. So, you have to choose one which might be defined for your sleep as well as for both your mental and physical health. As per research, light is a key factor for health. Therefore, the kind of bedroom curtains you are going to choose will decide how good a sleep you will have. Moreover, curtains can play a very important role in the circadian rhythm. So, this is the internal clock of the body. It is this clock that decides when our bodies must work and when they must rest. Therefore, one must never underestimate the power of good bedroom curtains.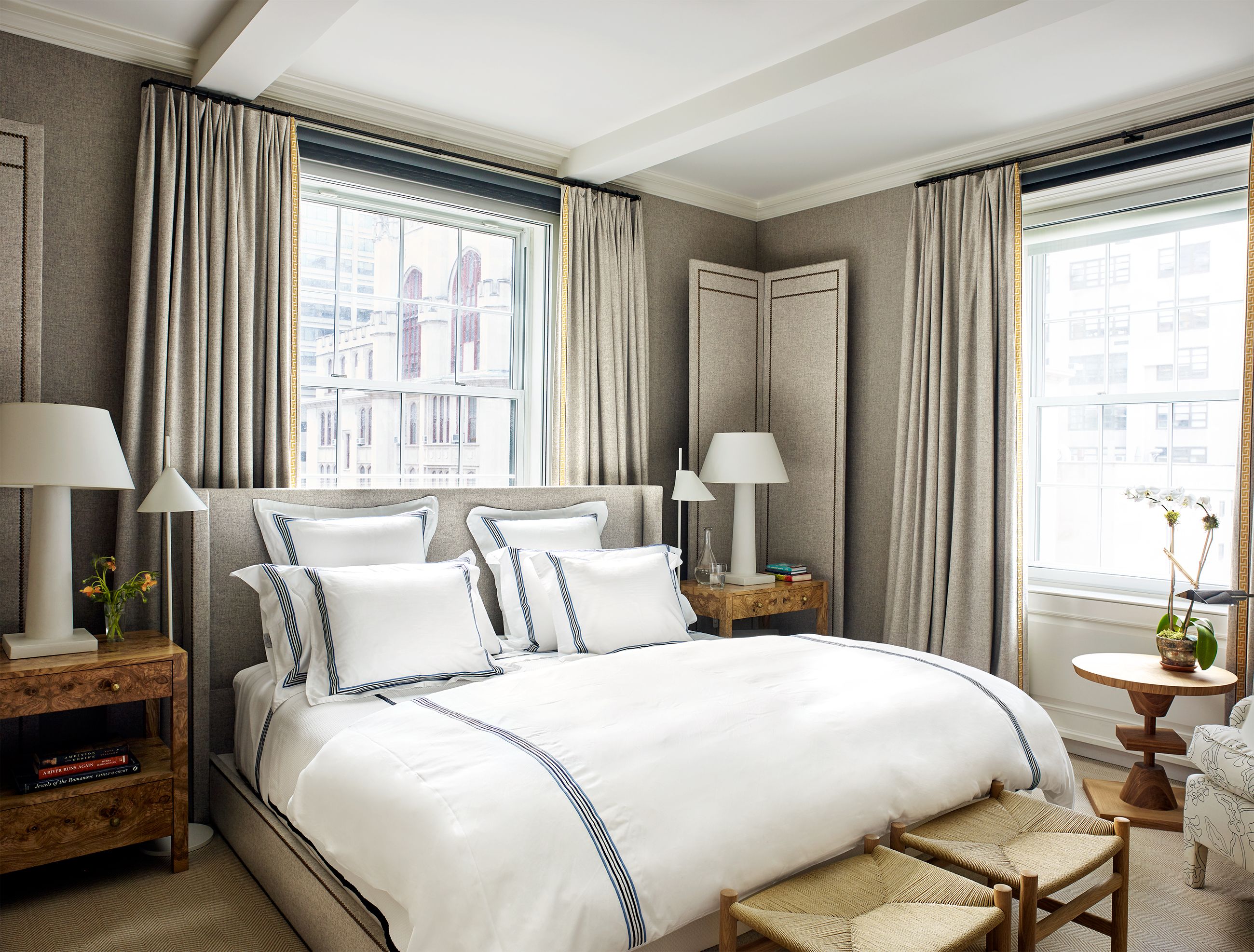 Bedroom curtains for windows
As per expert stylists, you must hang your curtains at least four to six inches above the window frame. So, according to the size of the windows, you have to buy the bedroom curtains. They are generally available in three lengths. These are 109 inches, 96 inches, and 84 inches. However, it might happen that the dimensions of your window cannot fit into any of these. So, you can order something customized. Remember, you must never struggle with a standard size if it does not fit. It only looks ugly. The best bedroom curtains you can get are probably blackout privacy curtains. So, such curtains are the best options for rooms where children or highly photosensitive people live. However, you can also put a roman blackout shade behind the bedroom curtains. This will give a feathery feel to the room.
Bedroom Curtains Material
When you start selecting your bedroom curtains, always start with the material of the curtains that will suit you the most. In most cases we see people choose cotton bedroom curtains. It allows ample light and air to pass through it. Moreover, you can easily wash, dry, or clean it as you feel it is necessary. If you are looking for something easy to handle, look for a washable fabric. However, if you want to give your room a royal vibe, you may choose something more splendid. Textured bedroom curtains like those made of silks would then be a great choice. They too allow light and air but also give a luxurious outlook. However, silk curtains are much costlier and you cannot maintain them as easily as you can maintain the cotton fabric.
Silks are great because they show water or UV damages very easily. Since it blocks light much more than cotton can, silk bedroom curtains are good for late-risers. However, for late risers, velvet bedroom curtains are the best. This is because they keep maximum privacy. However, velvet can easily become a storehouse of dust. Therefore, maintaining velvet bedroom curtains becomes very difficult.
However, the most affordable fabric is polyester. It looks good as a bedroom curtain and you can maintain them very easily. These are the best ones for those who are making a home for the first time. However, polyester can catch fire easily. Moreover, polyester curtains often absorb bad smells. Although this may be a problem, your bedroom is not really a place where a fire can break out. There will not be bad smells too. It is not your kitchen.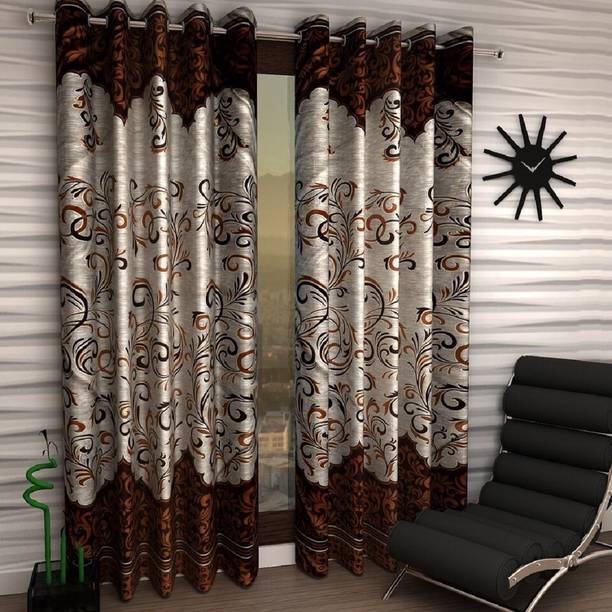 Linens are great if your room remains damp. They prevent bacterial growth. However, they are quite expensive. They wrinkle very easily.
Bedroom Curtains hardware
You have to keep in mind that your hardware must be able to support the fabric you are choosing for your bedroom curtains. So, if you are choosing a heavy velvet fabric and have a light curtain rod, it will never work out. Within days, the rod will snap out. So, what you can do is always choose a thick and sturdy curtain rod for bedroom curtains. This way whatever fabric you choose will work out. So, it can tolerate the weight of any material. Moreover, it also looks good. The fixtures should also blend with the curtains properly else it looks really bad. If the rod is of wrought iron or wood, you might want a silk or satin drape. On the other hand, you should use wood or metal finishes if you want linen bedroom curtains.
Bedroom Curtains Headers
The headers are very important because they decide the overall look of your bedroom curtains. So, you can find different header options. Each kind of header you choose adds a dimension to your windows. There are different styles. So, the first one is the pinch pleats. This is an old classic bedroom curtain look. It looks really good for traditional bedrooms that are big in size. There are also grommets. So, this header has metal rings attached to the top of the fabric. Now, you insert the curtain rod through these rings. Lastly, there are gathers. This is, however, the most standard header for bedroom curtains. It has undefined pleats on the top side of the curtain. It gives a very informal look. So, it is great for small windows.
Bedroom Curtains Design
This is probably the most aesthetic component not only to your bedroom curtains but also to the entire room. The design of the bedroom curtains adds to the entire vibe of the bedroom. There are various standard patterns available for bedroom curtains. So, you might go to the store and check which one suits your room the most. Bedroom curtains that come with patterns are almost like wall art. So, treat them that way. When you are using such bedroom curtains, it will arrest considerable attention. Unlike normal linen and cotton curtains, they will simply not blend into the walls. They have the same effect a complete, huge artwork on the wall has.
So, when you are selecting the curtain, keep that in mind. Choose something that will stand out from the rest of the room. However, you should also remember not to choose something totally abrupt. The curtains must not look out of place in the room. If you have made the decor of your room keeping a particular theme in mind, you can even think of customizing a patterned bedroom curtain. You can talk with a designer, or even ask the retailer whether they have such options. However, that would undoubtedly be a little costlier. If you have enough time in hand, you can do it yourself as well. All you have to do is buy the fabric and get ready with your brushes. However, that would not be a great idea if you are not a trained artist. It might get very wrong.
Bedroom Curtains Color
If you are choosing plain curtains without any design, the color indeed becomes very important. Look around your bedroom at the first and see what goes the most with the overall atmosphere. The color of the bedroom curtains must be at one with the space. So, if you are buying fabric of one color only, you should ideally choose neutral colors. These colors are not only soothing to the eyes but also blend really well with the walls. In most cases, we have a cool tone on the bedroom wall. So, pair your curtains with colors of a similar tone.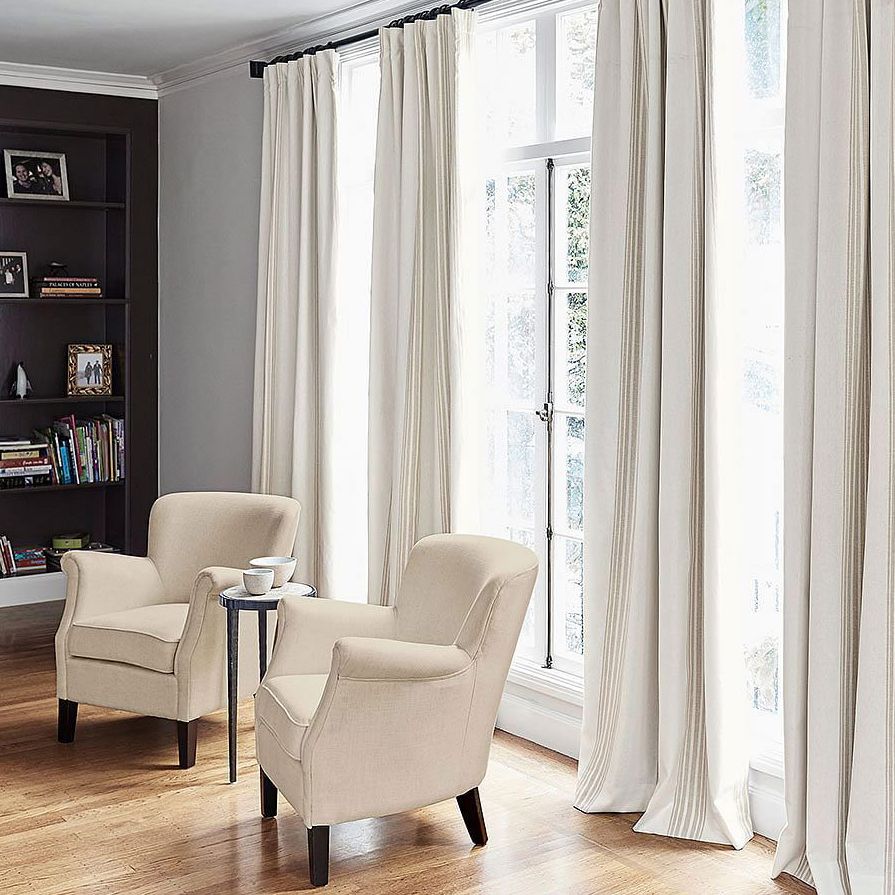 If your bedroom receives a lot of sunlight during the day, you must remember never to choose bright colors for the fabric. This is because the curtains will absorb the light throughout the day. It will result very badly. As per experts, long exposures to sunlight can fade color over a course of time. So, you will find your bedroom curtains changing into a different shade within a few years.
Bedroom Curtains Online
Interior designing has become a growing industry online over the years. Bedroom curtains definitely fall under that category. So, you no longer need to go to the stores, spend hours to check what their collections include, and debate whether to settle with something that you do not like that much. Online shopping, therefore, definitely reduces a lot of both time and labor. You can log into sites like Amazon and Flipkart and so on. On searching bedroom curtains, you find a wide range of options. While you have options to buy from renowned brands, you can also look into smaller firms at the same time. You get options on your platter at once that are all so different and belong to different price ranges. Therefore, you can constantly check before you choose something whether you can really afford it.
Along with this, you can find various brands having their own websites from where you can extensively shop bedroom curtains, as well as hardware. Clothing brands like Shoppers Stop have a section of curtains. On the other hand, you can find them on the websites of interior designing companies like Ikea, Pepperfry, Urban Ladder, and so on as well.
Once you engage in the process, you can come across materials of different qualities too as per the prices. However, this might be a disadvantage too. For fabrics, the best way to judge sometimes indeed is touch. There are chances that you get something very different from what you expected. However, that should not be the case with big brands.
Moreover, various small businesses and boutiques are also coming up. If you have a little higher budget, you can get some really artsy and fancy stuff. Moreover, if you are into using sustainable items, these should meet your demands too.
Bedroom Curtains 2021
So, a number of traits are evident in the trends of bedroom curtains in 2021. We are providing a list of some of the dominant ones.
Airy bedroom curtains
2020-2021 has seen the horrors of the pandemic. As a result, most people had to spend a lot of time in their own apartments. This is probably the reason why minimal outlook became very preferred. Customers tried using materials that would make the atmosphere light and airy. Heavy curtains saw a setback because they made rooms darker and smaller. Moreover, excessive decorations like ruffles consume a lot of space and might be suffocating if people are living at home for increasing periods of time.
Neutral colors and prints in bedroom curtains
People are choosing light and neutral colors for their bedroom curtains in recent times. These might include colors like cool green, nude, white and so on which will merge very easily with the walls. So, people do not want the curtains to be something striking, clearly. Moreover, the patterns most people are choosing are also not something very vibrant or conspicuous. They are simply light geometrical shapes or floral designs that give an overall peaceful vibe. So, people are evidently not up for a rich and luxurious outlook.
Silk and Linen Bedroom Curtains
Linen curtains probably satisfy the above tastes in the best possible manner. Silk curtains too can actually. However, these silk bedroom curtains need to be very frail, thin, and soft to look elegant as well as allow air and light to pass.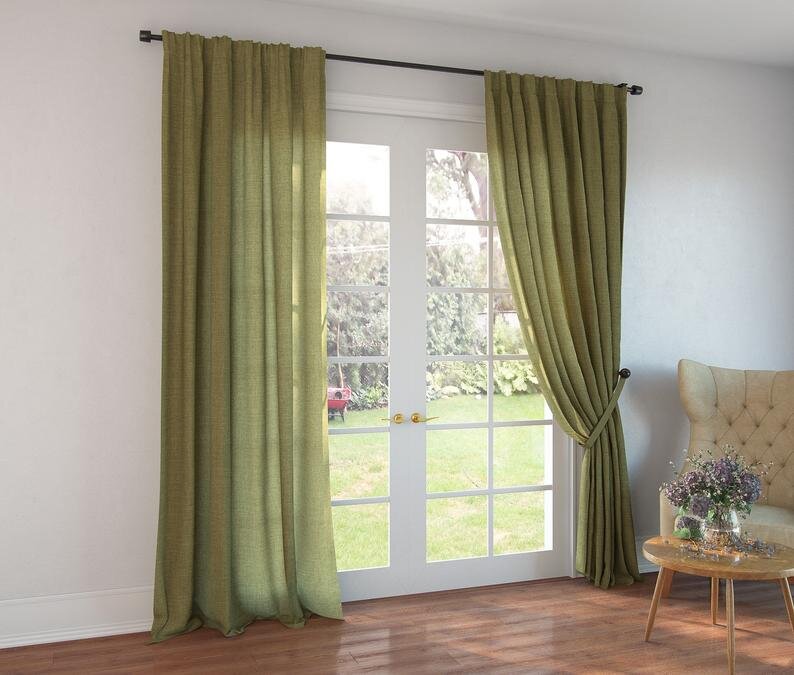 Layered Bedroom Curtains
Layered curtains are also in fashion. The customers can buy various fabrics as per the color theme of the room. So, after this, they can create a statement by layering different curtains without them having to be very vibrant.