When the weather starts to cool down, nothing beats snuggling around a cozy fire pit with family and friends. This unique element can add some extra warmth and ambiance to your backyard. It's a feature that brings outdoor living to another level. In other words, a fire pit is an excellent investment that never goes out of style.
However, with so many designs available, it can be overwhelming to decide which one is best for your needs. But, don't fret; this article offers six tips for choosing the perfect fire pit to delight your outdoor space.
1. Consider The Style
Since the fire pit is one of the significant features that can have an incredible impact on your outdoor space, it's vital to consider its overall style. Fortunately, you have various options to choose from for the design.
A sleek rectangular model will suit a modern design, while a round shape perfectly fits a rustic interior; or, perhaps, an old-fashioned fire pit with a chimney for a distinctive touch to your traditional outdoor room. You can also find some contemporary designs that look incredible with curved steel features.
Alternatively, a personalized approach might be a wise way to go. You can opt for a large square custom fire pit or whatever style and design you'd like it to be. This customized option will have a fantastic look since you can create a fire pit that suits your outdoor area and preferences.
2. Determine The Size
As you'd like to make sure that you have enough space to fit the fire pit comfortably, it's crucial to pick a size that can accommodate the scale of your yard. While some models can be as small as 24 inches, others can reach more than 52 inches. Of course, you want a perfect size that looks proportional in your outdoor space.
Since you have a specific location where you plan to place the fire pit, measuring this unique element and the yard together is a good idea. Ensure to get the accurate dimensions of both components since there's no room for error here. This way, you can avoid having gaps or other issues that might lead to some trouble.
3. Check The Features
Like any outdoor furniture, the features are one of the crucial factors that can make or break a purchase. Of course, you want to pick one that'll be perfect for your specific demands. Some fire pits have unique features, like removable grates, a lid, a mesh screen, and more. Others offer heat-resistant surfaces to ensure easy clean-up after using them.
A multipurpose fire pit is always a good idea to accommodate various activities, such as cooking, comfort, entertainment, or you may even use it as a table. These versatile characteristics make fire pits ideal for camping trips and outdoor parties. You have many options for your unique demands, so explore all the possibilities to make your outdoor space even more enjoyable.
It's vital to check the particular model you pick and determine how well its features satisfy your preferences. These impressive facets are excellent if you aim to make the fire pit a centerpiece of your backyard living space.
4. Assess The Quality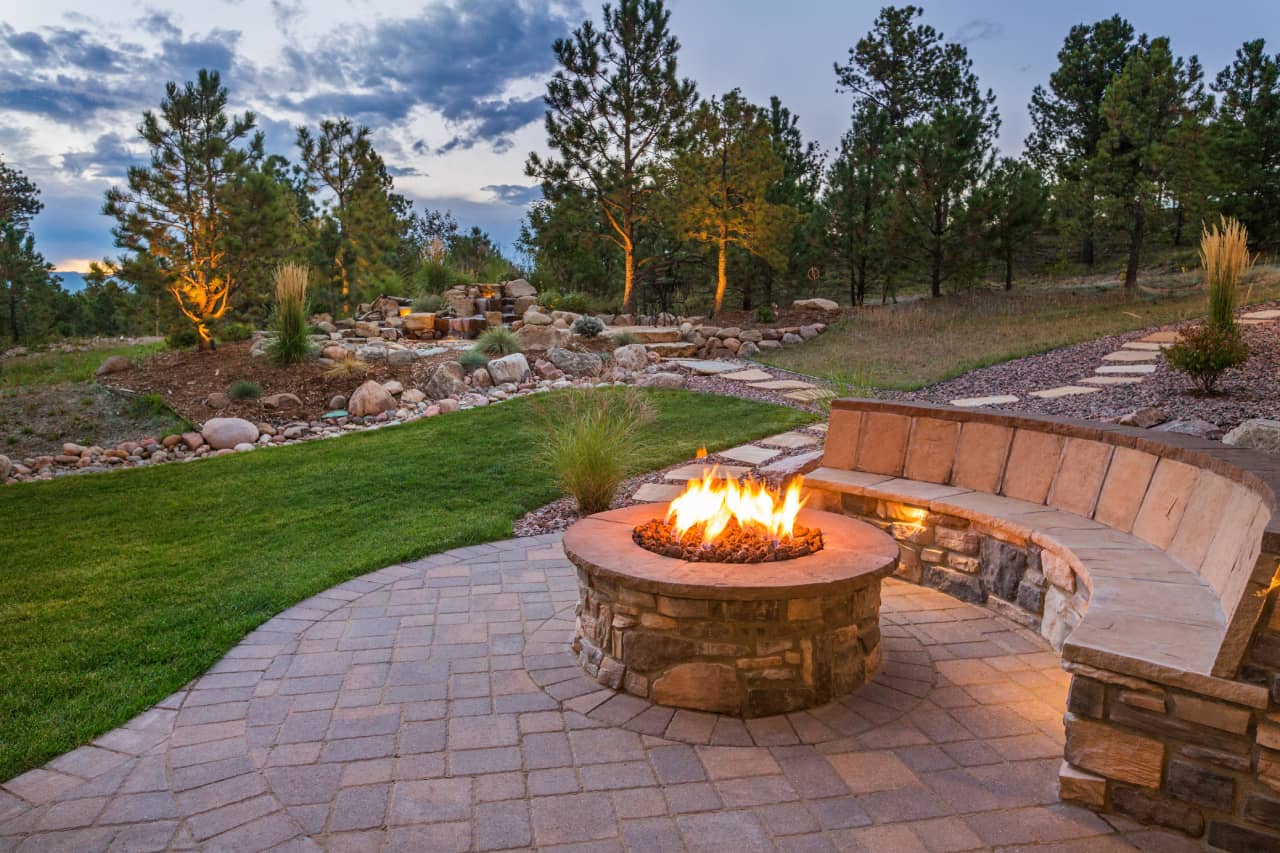 Quality is one of the primary aspects that should never be taken for granted. It's essential to choose a fire pit that's functional and sturdy at the same time. Fortunately, many brands can keep their appeal and durability for many years.
The steel quality, thickness, weight, durability, and overall construction are a few details you must check out. Determine how these aspects affect the overall performance of the fire pit. You may also need to pay attention to the base since this is an area that could crack over time.
To get the best value for your money, you may read online reviews from previous customers before deciding. If possible, contact a few customers and ask about their experience. This way, you'll be able to gain insight into how satisfied others are with the product.
Moreover, be mindful of the fire pit's warranty details as well since it's a crucial component that can clarify the manufacturer's confidence in their product. The more comprehensive the warranty, the better, and you should also make sure it covers things like replacement parts and repairs. After all, you want to end up with a model that'll provide years of comfort and enjoyment.
5. Decide The Fuel Source
Several fuel fire sources are available for fire pits, and each one has its own unique characteristics. You can select a traditional wood-burning fire pit, or opt for a propane or ethanol burner.
For example, you can find fire pits that work with propane, an eco-friendly fuel source that's easy to use. This type of fire pit doesn't leave behind messy ashes. Wood-burning fire pits are the classic ones that ignite fires using wood pieces. They're also easy to use and offer natural warmth that allows you to sit back and relax.
Alternatively, if you need a powerful fire pit that won't require much maintenance, consider an ethanol fire pit. It'll burn the fire pit with a safe, clean, vibrant, and low odor flame that's perfect for parties and other festive occasions.
Whatever your specific requirements, make sure to evaluate your options and opt for a fuel source you feel comfortable with. It's a critical aspect that'll determine the overall experience with the fire pit.
6. Don't Forget The Price Point
The cost is always a significant factor to consider when buying anything. Some believe that the most expensive items are the best, while the cheaper ones offer mediocre performance. Fortunately, this mindset isn't always the case.
It's best not to equate price with quality if you want to get the best value for your money. A low-priced model could also offer everything you need, so don't limit yourself to specific price ranges.
Generally, everything has a price point relative to its performance and features. Make sure to do a little research and look at your options. You can find plenty of excellent fire pit products that are worth every penny, so it's better not to base your decision solely on price.
Conclusion
Now that you have a good idea of choosing a fire pit, you can pick one that'll fulfill your preferences. Always be mindful of quality and functionality since such aspects determine the general performance of the fire pit. After all, a fire pit should be practical yet aesthetically pleasing.
Above all else, remember that you're investing in a fire pit that represents a worthwhile addition to your home. Follow the tips here, and you'll make a better decision.