Every modern home has at least one outdoor area; it's either a deck, a porch, a balcony, or a terrace. And while many homes – and even flats – have these areas, they're not always being used to their full potential.
Sometimes, people either don't think they have the necessary skill, creativity, time, or money to turn these outdoor living areas into tranquil oases, perfect for relaxation, fun, and social gatherings. But the thing is that doing this is far easier than one may imagine.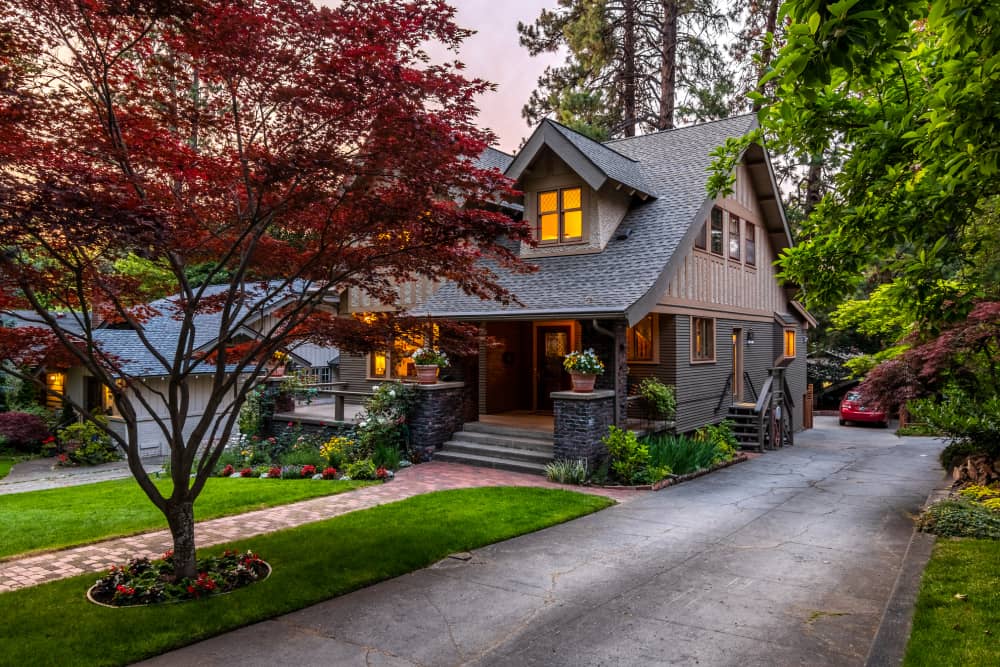 What's more, although this type of project will require some time to complete, it won't necessarily cost you an arm and a leg, as the majority of the things that need to be done you can actually DIY. A simple lighting fixture or new deck poles can go a long way. But what are deck post caps? Well if you don't already know the answer, read on to find out. With that in mind, here are just some ideas to inspire you.
Fix, clean, and prime
First things first, in order to properly prepare your outdoor structure for any future projects, make sure you inspect it thoroughly and see if there's any work that needs to be done. Inspect your deck poles, porch railing, stairs, balcony fence, and terrace surface. If you spot any cracks or nicks, make sure you fix them, to prolong your structure's lifespan and usability.
This will also include sanding down your deck surface, adding new post caps to both help protect them from wear and tear, as well as make them prettier, and removing any dirt, dust, and grime you come across.
If possible, consider renting out a power washer – if you don't already have one – to ensure everything is cleaned thoroughly. Once you're done, your outdoor structure will be ready for priming, and you'll be ready to move onto the next step.
Decide on the purpose
Now that the messy part of the work is done, let the fun begin!
To start off, you'll need to decide how you wish to use your outdoor area and which purposes you wish for it to serve. Of course, this will depend on the size of your outdoor area, but only to a certain degree.
For instance, even the smallest of balconies can usually accommodate at least one chair and a small coffee table, which can instantly turn it into a beautiful chill-out area. So if your balcony is rather tiny, go for the folding furniture, so that you can easily set up the coffee nook when you need it, and store it away when you don't.
On the other hand, if you have a big terrace, aside from a nice sitting area, you can also set up a grilling area or even an outdoor kitchen. This way you can both use the space for when you want some alone time, as well as a social area when you feel like spending time with friends or family.
Find the right color
Although the purpose of the area can help you choose the most suitable hues, it's important not to go overboard. Remember that certain hues, such as yellows and oranges, attract insects, which is certainly something you'll wish to avoid.
Instead, it's always best to go with neutral hues, such as whites, off-whites, beiges, and grays, and add color through furniture pieces, potted plants, and other accessories you decide to implement.
That way you'll ensure that you create a clean canvas that's ready to welcome any idea or burst of creativity you may have.
Choose furniture accordingly
Again, depending on the purpose your outdoor area will serve, you'll need to choose your outdoor furniture accordingly.
When setting up a sitting area, make sure you add enough sitting solutions, such as chairs or armchairs, for every member of your household.
If you have a particularly big porch, for instance, you can also consider adding some nice storage solutions, so that you can use it for both relaxing and storing away things you're not currently using.
What's best is that you can find plenty of beautiful outdoor furniture pieces on Facebook Marketplace, yard sales, and even your local second-hand stores. So make sure you check these out before you invest in furniture pieces that are brand new.
And, if you're at least a bit crafty, you can even make your own sitting and lounging furniture out of old pallets you can easily find for cheap.
Add light
One of the most commonly overlooked aspects of any design is proper lighting. However, not only does this element serve a very important purpose, but it can also visually elevate any space to a whole new level.
So, consider investing in outdoor solar lights for areas that receive plenty of sunlight during the day, and go for energy-efficient LED lights for other areas. You can also add deck post-cap lighting to accentuate your space even further.
By using string or fairy lights, you can create a whimsical atmosphere that will leave nobody feeling indifferent.
You can even use solar lights to illuminate your pathways or add another decorative element to your landscaping.
Don't forget the details
Finally, you know what they say, the devil truly is in the details. So, make sure you don't forget about a single thing when applying the finishing touches to your outdoor area.
For the furniture, you'll need to get your hands on some comfortable sitting pillows. No matter if you choose to buy or DIY them, make sure you also get nice, outdoor-appropriate covers, so that you can protect your pillows, make cleaning them significantly easier, and add another dose of visual interest to your space.
Potted plants are never a bad choice, so fill your space with beautiful flowering plants, luscious greenery, and even some aromatic herbs. If you plant lavender, basil, or rosemary, for instance, they will help you keep out mosquitoes and other pesky insects, as these work like natural repellent.
As you can see, while there certainly is a lot of work to be done when sprucing up your outdoor space, you can take care of the majority of projects by yourself. And, as mentioned earlier, none of them will necessarily cost you much, if you only get a bit creative and know where to look first.