If you're looking for a free roof estimate in Austin, TX, you're in luck. Getting a thorough quote for a new roof is an essential step in ensuring the health and longevity of your home. This step-by-step guide can be your one-stop solution to finding roofing estimates on a budget! 
Our friendly and informative post will provide you with all the information you need to make the right decision for your property's lifespan and value.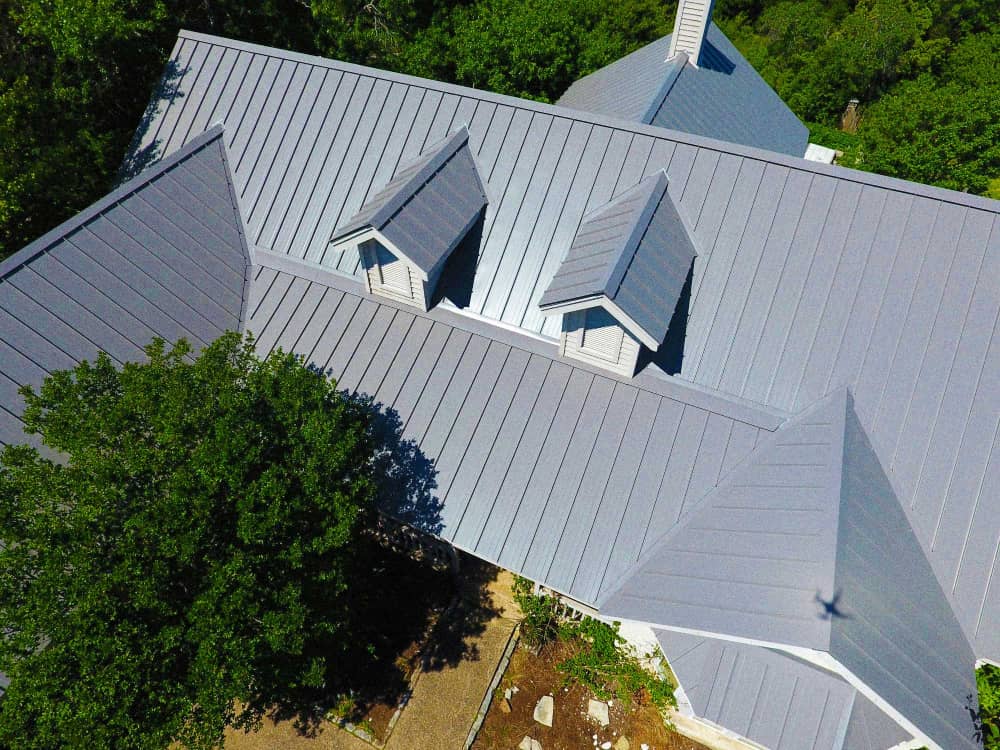 Eight Tips for Getting a Free Roof Estimate
Getting a free roof estimate doesn't have to be a daunting task. By following the tips mentioned below, you can receive high-quality services without breaking the bank:
Research Local Roofing Companies
Start by researching local roofing companies in Austin. Look for well-established and reputable businesses that offer free roof estimates. Websites, online directories, and word-of-mouth recommendations can help you compile a list of potential options. 
Visit Company Websites
Once you have a list of roofing companies, visit their websites. Many businesses have dedicated pages for requesting quotes. Look for companies with a track record of exceptional customer service and expertise in handling Austin's unique weather challenges.
Fill Out the Request Form
You'll likely find a request form on the website's roof estimate page. It will ask for some basic information about your property and the services you're seeking. Fill in the required details accurately so that the roofing company can provide an accurate estimate.
Provide Contact Information
Make sure to provide your contact information, including your name, phone number, and email address. This allows the roofing company to get in touch with you to discuss the estimate and schedule.
Schedule an On-site Evaluation
After submitting the online form, a representative from the roofing company will contact you to schedule an on-site evaluation. During this visit, a trained professional will assess the condition of your roof, identify any issues, and take measurements.
They will look for any signs of damage, such as missing or broken shingles, leaks, or weak spots. This step is crucial to understand the extent of repair or replacement needed.
On top of that, the professional might also give you a few maintenance pointers. Remember to note down any valuable advice from the experts.
Prepare and Ask Questions
Before the roofing company arrives for the estimate, be prepared with any specific concerns or questions you may have.
Ask about the estimated time it will take to complete the job, the materials they will use, and the longevity of those materials. A knowledgeable roofer will be happy to address all your concerns and provide the information you need to make an informed decision.
Austin's weather can be unpredictable, with scorching hot summers and occasional severe storms.
Make sure the roofing company you choose understands the unique challenges of the climate. They should recommend materials and solutions that will withstand the test of time and weather conditions.
Receive the Estimate
The roofing company will prepare a detailed estimate for the required work based on the assessment.
This quote should outline the scope of the project, materials needed, labor costs, and any additional expenses. Reputable companies aim to be transparent and provide a comprehensive breakdown of the estimate.
Review the Quote
Once you receive the roof estimate, carefully review it. Consider the overall value, not just the price tag. A roof is an investment in your property's long-term health and value, so balancing quality and affordability is essential.
Why Is It Important to Get a Free Roof Estimate in Austin, Texas?
Understanding the condition of your roof is essential. It directly impacts the overall quality and longevity of your property.
Over time, weather conditions in Austin, Texas, can take a toll on your roof. It can cause wear and tear that may result in costly repairs if not addressed promptly.
By getting a free roof estimate, you can have a clear picture of your roof's current condition and identify any issues that might be lurking. This proactive approach will save you from potential headaches and avoid breaking the bank in the future.
A roof replacement or repair is a considerable investment. You gain insight into the potential costs by receiving a free estimate. This helps you plan your budget effectively, preventing unexpected financial strains.
Just like you'd compare prices when shopping, seeking multiple roof estimates lets you assess different options. This ensures you're making an informed decision by choosing a roofing service that aligns with your budget and preferences.
Transparent quotes help you dodge surprise charges down the line. Reputable roofing companies provide detailed breakdowns of costs. This aids in avoiding any unexpected expenses during or after the project.
Estimations aren't just about money. They provide a chance to gauge the quality of service you can expect. Reputable companies offer thorough estimates that reflect their professionalism and commitment to excellence.
With an estimate in hand, you're equipped to make confident decisions. Whether you opt for repairs or a complete roof replacement, having a clear idea of costs and expectations helps you proceed with certainty.
You might be vulnerable to overcharges from fraudulent contractors without an estimate. Armed with an accurate quote, you have a point of reference to ensure you're charged fairly.
Once you have an estimate, you can plan the project timeline accordingly. This is particularly important if the roofing work is part of a larger renovation or if you need to consider the current weather conditions.
Key Additional Factors to Ensure Before You Ask for a Free Estimate
There are certain other things that you should ask about your roofing estimate to be extra cautious. Your contractor should provide you with clear answers to the following questions: 
Ask for the Approximate Timeline for the Project
Experienced contractors will have a good understanding of how long it typically takes to complete similar projects. They can provide you with a more accurate estimate. During the initial consultation, the professional will consider the size and complexity of the project.
A small residential roof repair, for example, may only take a day or two. On the other hand, a complete roof replacement on a larger commercial building could take several weeks.
It's important to understand that the contractor's estimated time frame is just that – an estimate.
Unforeseen circumstances or issues may arise during the project, leading to delays. 
However, a good contractor will communicate any changes to the timeline as soon as possible and work with you to find a solution.
Protocol for Additional Damage Detection
When it comes to roof repairs or replacements, it's not uncommon for roofers to come across unexpected damage that was not identified during the initial assessment. This can be a challenging situation for homeowners and contractors alike.
Typically, when something like this happens, the roofer should provide a new quote for the total repair job. This should also include the newly found damages. Knowing the latest estimation, you would then have the option to go forward with the additional repairs.
Guarantee and Warranty Policy
When it comes to getting a new roof, one of the most important things homeowners want to know is what kind of guarantee and warranty they can expect. After all, investing in a roof is a major decision. You want to have peace of mind knowing that your investment is protected.
First and foremost, it's crucial to understand the difference between a guarantee and a warranty. While the terms are often used interchangeably, they have distinct meanings in the roofing industry.
A guarantee typically refers to the roofer's promise to stand by their workmanship. On the other hand, a manufacturer offers a warranty period to cover untimely damage to the roofing materials.
One of the insurance-related aspects that a roofer can assist you with is identifying any potential coverage for roof damage caused by natural disasters. Standard homeowner's insurance policies often cover damages from events such as hailstorms, strong winds, or even fire.
However, it's important to note that specific terms and conditions may vary depending on your policy and insurance provider. A professional contractor can carefully examine your specific insurance policy. They should be able to provide you with insights into the scope of coverage for natural disasters.
A Means of Termination of Agreement
The estimate should include a means of exit for both parties. A termination clause is a legally binding provision included in a roofing estimate or contract. It typically outlines the conditions under which either party may terminate the agreement.
This clause protects the homeowner and the contractor. It offers a safeguard against unexpected events or circumstances that may arise during the project. Hence, it is essential that your contractor provides one with the estimate. Also Read – The Benefits of Pest Control
Final Words
The process of getting a free roof estimate in Austin, TX, doesn't have to be complicated if you follow these steps. By researching, comparing quotes, and choosing the right roofing company, you can feel confident in your decision and the quality of the work you receive.
Remember, your roof is essential to your home's protection, so investing in professional and reliable services is crucial. Take the first step today and begin your journey to a free roof estimate in Austin, TX.
Your home deserves the best care possible. With some guidance, you'll be well on your way to finding a reputable roofing company that meets your needs.