America reports an average of 358,000 home-based fires annually. Out of these numbers, approximately 5,300 fires yearly result from electrical malfunction or failure. Fire damages are extremely devastating as many people lose valuables, and some are irreplaceable, like memories.
Unfortunately, most people only seek electrical repairs in Denver for instance, when a problem arises. It is prudent to have your electrical system examined every 6 months or more. The electrical check often includes components', wires, conduits, electrical appliances, and others. Carrying out an electrical safety inspection prevents electric-related fires and accidents that can lead to death.
Read on to see when you need to schedule an electrical inspection.
Strange Smell
You may notice an unfamiliar smell, like duct or light oil burning off, when using new electrical appliances. The smell should clear off quickly if there is no deeper electrical issue. However, you may need to check your electrical system if the strange smell persists.
One of the major causes of the strange smell in your electrical system is circuit overheating. Heat-resistant chemicals and plastic produce a urine or fish-like smell when the circuit overheats. Other reasons for the smell may include undersized wiring, overloaded circuits, loose plugs, and undersized circuit breakers. Sparkling damaged outlets, low-sized wiring, loose plug inlets, damaged electrical insulations, and short circuits may also cause a smell from the electrical system. Any unpleasant smell calls for the need for an electrical safety inspection.
Flickering Light
Dimming or flickering lighting fixtures during use is a normal occurrence and is often mostly caused when high-energy-consuming appliances are attached to the same circuit.
Loose bulbs and the type of bulb you use can cause flickering light, which should not worry you. On the other hand, if you notice fluctuations in the electrical voltage that goes beyond 115-125 volts, there is a need to carry out an electrical safety inspection.
Loose wiring may also cause flickering. Loose wires may occur due to someone's fault, wear or tear, incorrect installation, or outdated wiring. A loose connection within the system is a potential fire hazard that needs immediate electrical safety inspection.
Moving into Older Homes
New homes are often considered safer and may need an electrical inspection after some time, but older homes are more at risk. In older homes, wiring can deteriorate badly. Also, these homes often have knob and tube wiring, which is incompatible with many modern appliances.
In the old homes, there could have been several previous attempts to improve the original wiring with poor-quality materials and unskilled work. If you live or are moving into an old home, you will need a licensed electrician for a thorough electrical inspection before moving in and after every three years.
Buying or Selling a Home
Owning a home is an achievement, and property is generally your biggest asset. Buying or selling a property calls for a lot of checks and requires much professional involvement. But one of the crucial things you need to do is get an electrical inspection.
When purchasing a home, like any other major investment, you will want to ensure you get the best value for your money. Unfortunately, many people overlook the need to invest in such crucial inspections when making their lives' biggest purchases. Ensure the sale contract includes a clause that reads "subject to building, pest, and other inspections ." The 'other inspections' clause will cover you from purchasing a property with major electrical problems.
An electrical inspection is crucial when putting your property on the market, as a clean bill will add value to your house and help you sell fast.
After Home Remodeling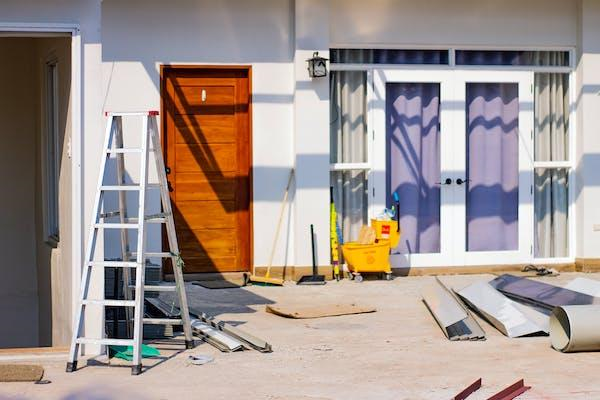 Since most homeowners that remodel their homes make electrical additions besides the original constructions, it is important to carry out an electrical inspection after the job. This helps to keep your home safe and functional.
You want to avoid having a beautiful home with constant electrical surges. Also, get suggestions for possible updates on electrical components that will improve your experience at home.
Conclusion
While the list above highlights major cues on when to have an electrical safety inspection, pay attention to other things out of the norm, like odd sounds and heated switches. Plan for an electrical safety inspection when anything unusual recurs over time. Besides keeping your home safe and comfortable, scheduled electrical inspections will save you money that you would have used on costly repairs.