Most solar panels and roofing companies know that rooftops are ideal for solar. Roofs are out of the way, provide the least shadow, are close to utility hookups, and require little additional infrastructure.
Solar panels are a cost-effective and environmentally beneficial way to have clean electricity. Even with the most advanced solar panel technology, the condition of your roof might cause major issues.
Before you spend money and time installing solar panels on your roof, read the tips below.
1. Choose The Right Solar Panel Installer
Many installers lack the skills to grasp the unique problems of each roof. Choosing the right contractor can help keep your project on track. But, how would you choose between the hundreds of solar suppliers available in your country? Check below.
A Proven Track Record
Finding an installation with a lot of experience and steady work history can be difficult, but it pays off. You want to be sure your provider won't abandon your project midway.
Workmanship Warranty
This warranty covers any issues caused by improper installation. The workmanship warranty covers repairs if a panel comes loose due to poor installation.
Contractors provide warranties ranging from 1 to 25 years.
License
Contractors who install solar panels should have all the required business licenses and insurance plans. Make sure they're licensed to work on your system's wiring and electrical components.
Solar installer licenses include general contracting, electrical, home improvement, and home performance. Installers should also be insured for general liability.
Expertise
Your contractor should be a solar energy professional. This means they've passed the North American Board of Certified Energy Practitioners (NABCEP) test and have at least 2 years of hands-on experience in solar or a related field.
Choose the right installer that's committed to offering excellent customer service, high-quality solar panels for home, and skilled installation. When you're ready, schedule a free and instant estimate.
2. Plan Properly
If you plan to install solar panels on your property, the roof system should be planned accordingly. Considerations like slope and drain location should be made to maximize solar coverage. The roof system must also be solar-friendly. When installing solar panels, for example, use high-density cover boards.
Membrane systems should be firmly adherent, not loosely laid or mechanically attached. High-performance membranes are cheap insurance upfront. Use walkway pads around the solar panels (and slip sheets are usually recommended underneath). Notably, the roof installation must be staged to support the solar installation. Consider the tips below:
What Is The Best Roofing Material For Solar Panels?
Solar panels can be mounted on many roofing materials. Asphalt shingles are suitable if they're in good condition and have a sufficient surface area. Not all roofs can use solar panels. For example, tar and gravel made flat roofs can't support solar panels.
Which Roof Design Is Best For Solar Panels?
Solar panels could be mounted on the roof of your home, barn, shed, or garage. A solar installer can recommend the best option for mounting panels on a roof. They can divide solar arrays into sections for use with roof components such as box vents, pipe boots, and skylights.
3. Prepare Your Budget
It will cost a lot of money to switch to clean and renewable energy. However, installing solar panels would be a great way to benefit the environment and public health. Solar panels range in price from USD $3,500 to USD $35,000, depending on the model and type.
Also, choosing the right solar panel installation services will help you save money for a long time. Make wise choices today to save more later.
4. Consider Replacing Your Roof When Necessary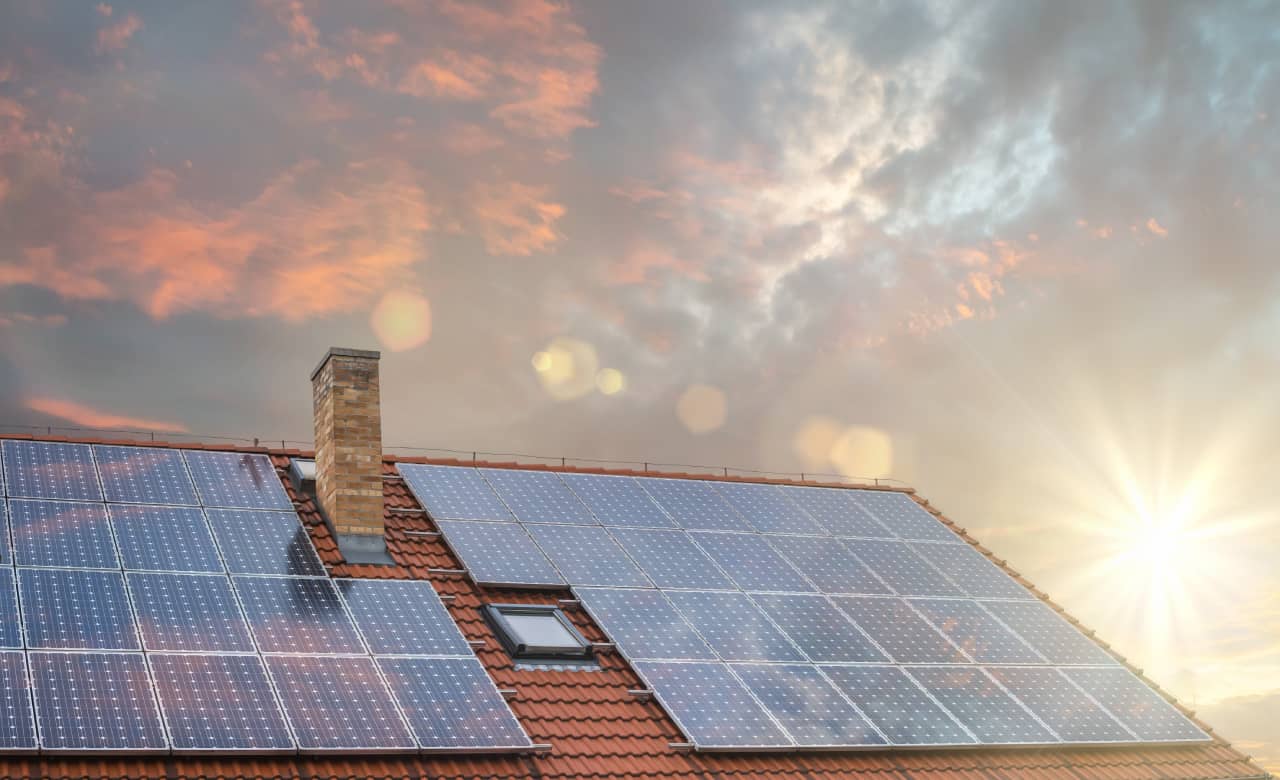 To avoid difficulties, you may choose to replace your roof before installing solar panels. Contact a roofing contractor to evaluate the roof; sometimes, the same company can inspect and replace the roof altogether.
Notably, workers will be going on your roof and hauling large solar panels. This could mean that minor roof difficulties could develop into major ones later.
The roofing contractor will assess the feasibility of rooftop solar panels and keep an eye out for possible difficulties. For example, an old roof with worn tiles may imply that while it's acceptable now, it will likely need replacing in two or three years.
In many cases, it's better to replace the roof now than to install panels that will be worthless in a few years. In addition to reinstalling old solar panels on the new roof, this costs extra money. Getting the task done beforehand is preferable.
Many solar panels last over 25 years. A roof, on the other hand, may only last 15 or 20 years, with some reaching 30. If your roof is older, it's more cost-effective to replace it now than to add solar panels and then replace it in a few years.
Make sure to address any roof problems before getting started with the installation.
5. Clear Your Roof Surrounding
Solar panels must be exposed to the sun for a long period of time in order to get the energy they have generated during those hours. It needs at least six hours of direct sunlight per day.
Obstructions like dormers, buildings, trees, and chimneys should be avoided or at least limited. The production of power is lower if your solar panel doesn't receive enough sunlight. Identify the ideal time to install your solar panels and whether your roof is ready for a major revamp.
6. Get Permission From The City Government
If you live in a community with a homeowners' association, they'll want to know if you're upgrading or changing your roof. The city and utility company will also need to know if you want to switch your energy source, particularly if you want to sell excess electricity back to the grid.
Your installer may handle everything from obtaining authorization to getting an electrical permit, registering with the city utility, and completing the required electrical inspection.
7. Plan For Maintenance
If you wish to install solar panels, you should expect regular inspections and maintenance. Allowing water or debris to accumulate under the solar panels may reduce energy efficiency and accelerate roof deterioration. Plan ahead for routine roof and panel maintenance to protect your solar panel investment.
Conclusion
Installing solar panels on your home could increase its value while lowering your electricity bills. You're also becoming more eco-friendly and reducing your carbon footprint. Preparation is crucial for successful rooftop solar panels, so remember the aforementioned list to know what to do.