A good quality mattress is important for a good night's sleep. It determines your general health and well being. Moreover, it plays an important role in maintaining your sleep cycle. Therefore, selecting the right mattress for your needs is essential. But choosing a mattress from a variety of different mattresses available in the market can be difficult.
On the other part, if you are using your previous mattress for as long as ten years, then buying a new mattress can be exciting. Old mattresses can cause a lot of stress and health issues, which is why specialists recommend getting a new mattress every 5-7 years, depending on its care, use, and brand. That being said, buying a new mattress can indeed be very difficult. You do not want to lose months/years of sleep because you bought the wrong mattress. Hence, in this article, you will find useful information that will help you buy the right mattress.
What type of mattress do you need?
The type of mattress you need to purchase should majorly depend on your personal preference. With endless variation in the market, it can be difficult to make a choice on a mattress.  Below are common types of mattresses that will make your selection process easier.
Memory foam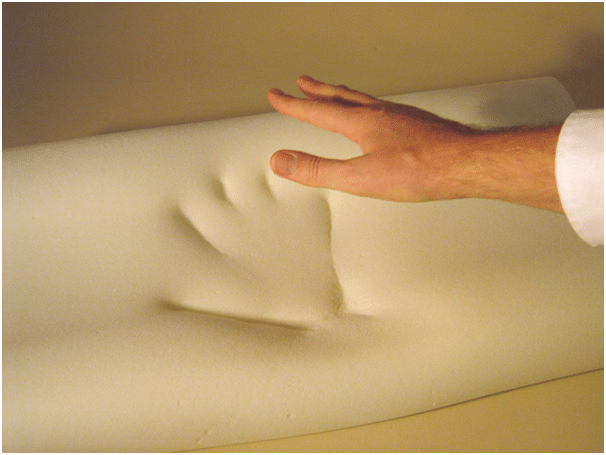 These types of mattresses are made with only memory foam. They are known for pressure relief, great support, and body contouring. Unlike in the past, newer memory foams have been created with cooling properties to make them more comfortable for people living in high-temperature locations. Memory foam mattresses from tempurpedic are great for individuals who look for pressure relief, body shaping, and support.
Latex mattresses
Latex mattresses are built from latex foam. Unlike memory foams, latex has cooling properties, and it also offers great comfort, responsiveness, and bounce to the users. Latex mattresses are great for users who want memory foam mattresses but without body contouring properties.
Coil/ innerspring mattresses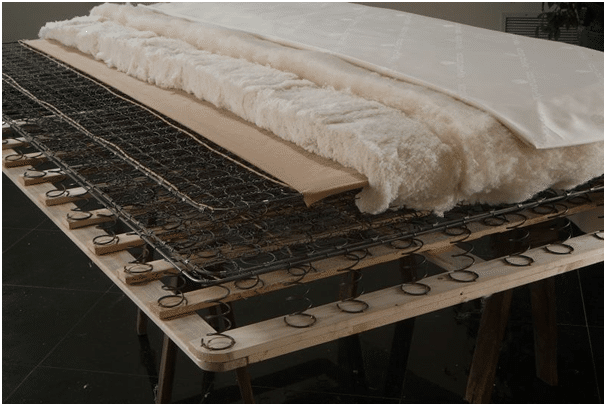 The coil mattress is one of the most widely popular mattress types. They are designed with a layer of steel spring coils to provide the user with support and comfort. If you are seeking a traditional feel and bounce, you should go for the innerspring mattress.
Open spring mattresses – Open spring mattresses/continuous coil mattresses contain a long metal wire coiled to multiple springs.  They also have an additional border rood that helps maintain their shape and structure. The mattress is lightweight, which makes it easy to turn and move around, but it needs regular replacement.
Pocket spring mattresses – They are made from individual springs housed in different fabric pockets, making them more luxurious.  They come in soft and mid-firm variations and are more breathable than latex and memory foam mattresses.
Hybrids
Hybrid mattresses are created with a combination of different materials. The materials include pocket springs, memory foam, and pocket springs, among others.  Most hybrids have pocket spring bases with a memory foam top layer to provide the user with maximum support and comfort. The combination of materials allows hybrid mattresses to provide the user with responsiveness through the latex, a cooling effect, and great bounce.
Mattress firmness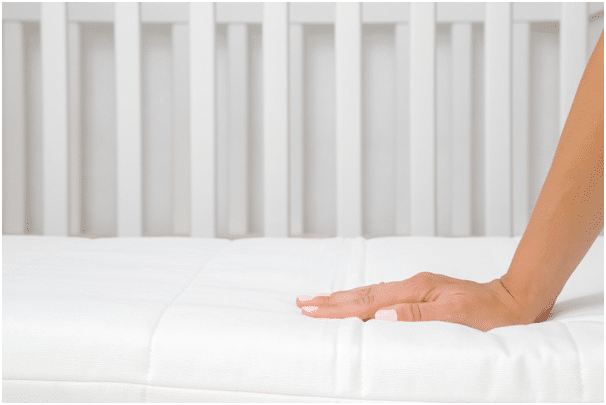 The level of firmness on your mattress can affect how an individual sleeps. However, the firmness of the mattress depends on your needs, height, sleeping position, and weight.  Additionally, here are some important things that you should consider when choosing the firmness level of your mattress.
Soft mattresses – They are most suitable for individuals who change positions throughout the night. This is because changing positions relieves the pressure from your spine. The soft mattresses mold around your body's shape as you sleep.
Medium soft mattresses – They are also ideal for people who change positions sometime during the night. They provide a little more support than soft mattresses.
Medium-firm – These mattress types are ideal for people who sleep on their backs. The mattress gives the person a little extra lower back support.
Firm mattresses – They are ideal for people who sleep on their stomachs and those who suffer from back pain. Firm mattresses keep your back straight/ stable while maintaining a comfortable position.
Your antibacterial mattress protector is designed to be machine washed and dried on hot settings to aid with sanitization.
What makes a mattress the right choice?
Two main factors to consider while choosing the ideal mattress are personal preference and health conditions. A good mattress should support your back and keep your body in a neutral position while you sleep. This will also support your spine to maintain its natural curve and keep your head, shoulders, and feet aligned while you sleep.